ADMISSIONS OPEN FOR 2023-24
The name "New Horizon Gurukul" is synonymous with nurturing of character and development of a holistic personality. The atmosphere at New Horizon Gurukul fosters academic excellence, spiritual well-being, creative skills, social responsibility and commitment to deliver the best. It inculcates in the child the values of kindness and fairness in all his/her dealings and accepts nothing but striving towards perfection.
A Shishya from Gurukul will have the wisdom of one's mentors to be able to contribute positively first to oneself and second to the society at large. The school strives to broaden the horizons of knowledge and infuse a zest for excellence. Emphasis is laid on the development of critical, analytical, problem solving and decision-making abilities to enable the student to be a powerful force for the country's socio-economic progress and change. Our excellent academic results bear testimony to the same.
New Horizon Gurukul is a co-educational institution and is affiliated to Central Board of Secondary Education.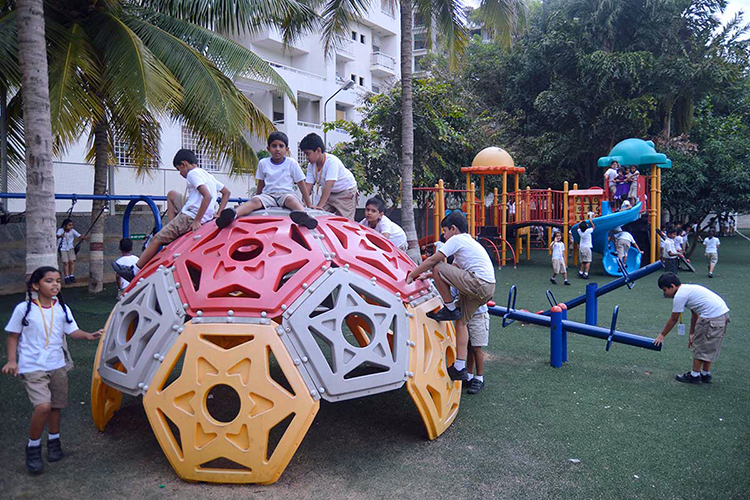 At the primary level, we strive to empower our students with skills and talents in a natural environment which provides the perfect setting for children to develop a love for learning and achieve academic excellence.
Our objective, ultimately, is to build a sturdy foundation on which every child can stand firmly and navigate towards excellence with confidence, courage, and conviction; at the same time, a lot of care is taken to ensure that the joys of childhood are protected and preserved.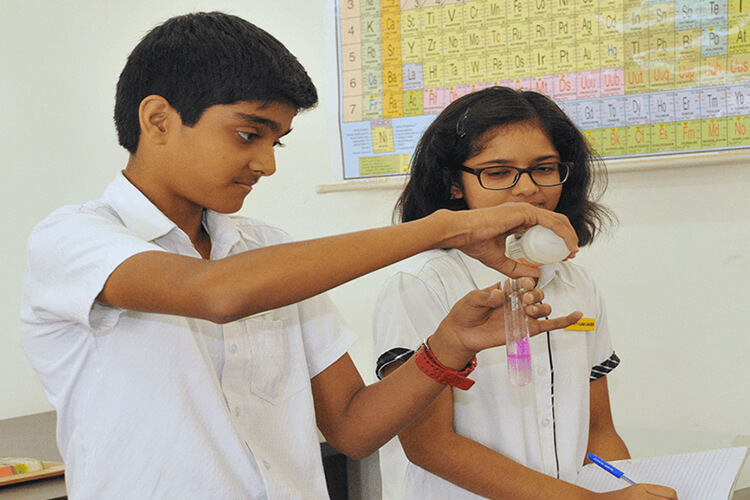 At the secondary level, we offer a balanced blend of academic and experiential learning by providing the elements that reinforce the larger objective of well-rounded and holistic education at all levels.
The curriculum guarantees innovations in teaching-learning methodologies that are student-friendly and student-centered. As a child comes to class VI there is a remarkable change in personality,intellectual capacity and in behavioural patterns. Hence, at this stage, the energies of the children are diverted towards positive activities; aptitudes are identified, encouragement is given in all spheres, and counseling is provided.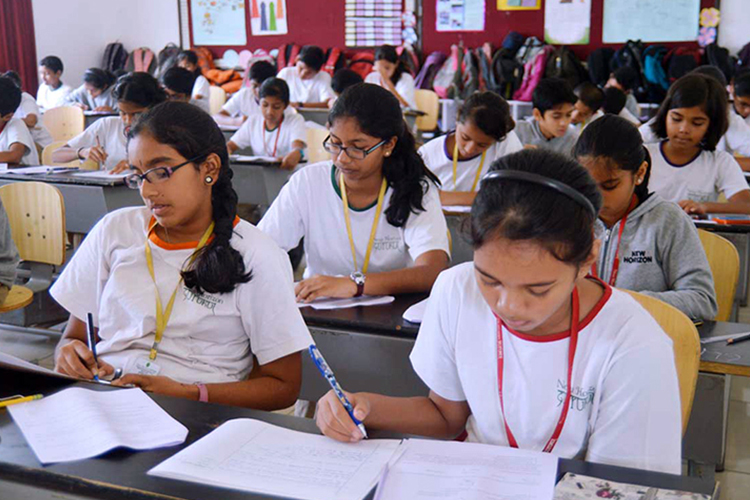 Senior Secondary Division
Senior secondary level, students are provided with opportunities to identify their areas of strength and pursue an academic program that is best suited to their learning style, inclination, and which
is in alignment with their long term goals.It is designed to develop a sound foundation of conceptual knowledge and their applications, analytical skills, creativity, and higher-order thinking. The aim is to ensure that the students have a well-rounded, happy experience at school so they can learn independently, develop resilience, confidence, and maturity before stepping out into the world.
New Horizon Gurukul (NHG) recognizes the pressure on parents to find the best cbse school in Bangalore for their child. The perfect school educates the child while letting them explore and discover.  
New Horizon Gurukul is one of the best schools in Bangalore, where we have a student-centred approach. As one of the top cbse schools in India our priority is to make the leaders of tomorrow. At NHG activities besides regular studies are encouraged to assist students in finding their niche. After school classes in dance, football, music, badminton, basketball and karate are arranged for the holistic development of each child. Students at the best cbse school in Bangalore are also part of inter-house and inter-school events such as the annual sports meet, gyan mela and field trips. The Gurukul campus is facilitated with a music room, yoga center, library, play room, labs, indoor games room, music room, dance room, cafeteria, theatre and more. Our students partake in programs that help those in need and understand that they come from a place of privilege which they must use to help others.  
The best schools in Bangalore or the top CBSE schools in Bangalore provide students with the school features and facilities that help in holistic development. The teachers at Gurukul participate in regular Workshops and seminars that update them on the new methods and approaches of the Education Industry.  QASDC – Quality Assessment and Skill Development Centre is established to monitor and assess those in authority.  NHG strongly believes that parents play a major role in the development of the child. Therefore, parent teacher meets are held to update the parent on the progress of the child; here, parents also discuss news ways to help the child learn, explore their niche and essentially better themselves.  
This is how our students have performed in the CBSE Board exams in the last few years.  
Every parent tries to search for the best CBSE schools in Bangalore near me without trying to compromise on their child's education. NHG is the best school in Bangalore, located in the heart of the city. The quaint environment is lightened by a nurturing teacher-student relationship. Every student here has a chance to grow and be a part of education that makes them intellectual being further on, making NHG one of the best schools in Bangalore.  
Finding the best school in Karnataka or CBSE schools in Bangalore for 11th and 12th and the process of CBSE school admissions in Bangalore is very difficult. Every parent wants their ward to be in one of the top CBSE schools in Bangalore. NHG is the best school in Bangalore for your child. So, if you are asking questions like What is the best CBSE school in Bangalore?  Which school is famous in Bangalore? Which school is best for CBSE? Which is no 1 school in Bangalore? Then the answer is New Horizon Gurukul. End your search for the best schools in Bangalore for 11th and 12th/best CBSE schools in Bangalore with fee structure/top 10 CBSE schools in Bangalore/ affordable CBSE schools in Bangalore with New Horizon Gurukul. 
NHG is one of the best CBSE schools in Bangalore. It is considered among the top CBSE schools in Bangalore for its Value-based teaching methods, facilities, extracurricular activities and achievements. Gurukul is one of the top CBSE schools in Bangalore among the list of CBSE schools in Bangalore. We have some of the best alumni networks in India which makes it one of the best schools in India to make connections. 
If you want the CBSE school application form for your child, or the best CBSE schools in Bangalore for 11th and 12th along with the class 11 admission form in Bangalore, take this as an opportunity to enroll your child in the best CBSE school of Bangalore.