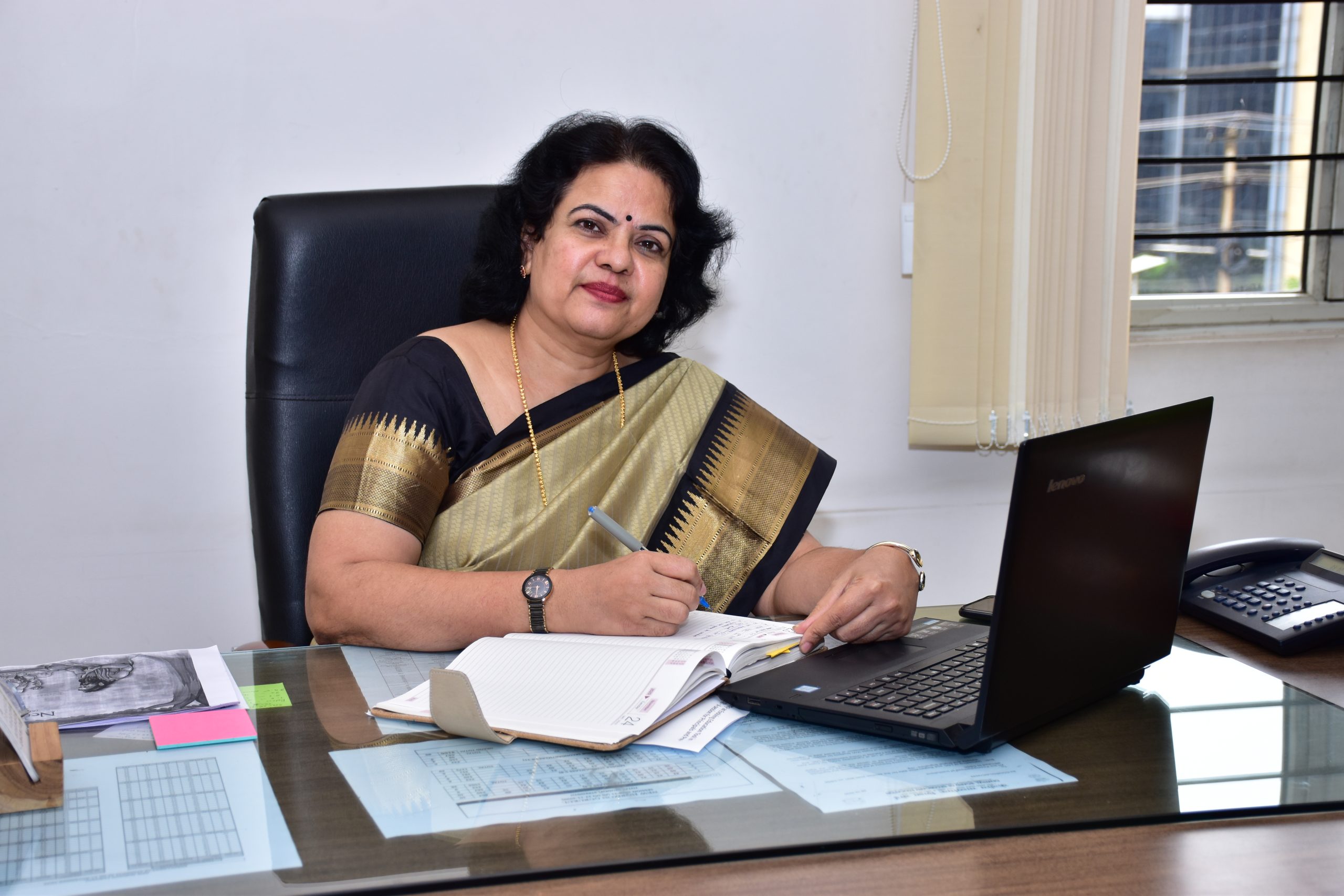 Dear Parents,
It gives me immense pleasure to welcome on board my beloved students and parents.
I am really proud to be the head of such an exciting and dynamic educational group and to work with the well-organized and ever evolving student's centric school.
Shaping young, impressionable minds is one of life's biggest challenges. At NHG, we aim to empower our students to grow as individuals, with strong open discerning minds, with an international perspective and preparing them to make a mark in the Global village, the world has come to be today.
Gurukul has succeeded in providing opportunities to our students, to establish excellent rapport with teachers, peers and alumni, camaraderie and belongingness. Our school has the unique distinction of having great infrastructure, which we constantly enrich ensures that it serves the purpose for which it has been procured, all round development of our students.
NHG is deeply conscious of the fact that we are educating the future of India in our classrooms. Holistic education of the mind and body will ensure all round development of children and make them confident, in working with information and ideas and appreciate the importance of our culture and community constructively in society and nation.
We are always guided by our foundational philosophy of providing children with happy learning experiences, while continuously incorporating the distinct features of a school of the future, to foster critical thinking, creativity, collaboration and communication.
Life at NHG is an exciting journey which begins when children enter its portals and step into the intricate domain of the scholar. Along with mastery of the various areas of academics, we encourage them to enjoy and excel in sports and other co-curricular activities. They are guided to learn the art of governance by organizing events and donning the mantle of student's leaders. They are taught to be independent in thoughts, but to act within the framework of decorum and respect for others.
We believe in pursuing the ethos of blending tradition with modernity, wherein young learners are taught modern concepts and time tested values to make them socially conscious and well informed leaders. The youth of today needs to be ready for a global stage. To make education a complete experience, we encourage our children to take on responsibility and become the catalysts of change, imparting the values enshrined in our motto.
Our teachers are our pillars of strength. They teach our children not just with their minds but with their hearts, making learning enjoyable and rewarding and instilling in them sound values. They inspire our children to believe in themselves and think big.
NHG has always striven to nurture responsible young individuals who are not only future ready but also anchored in sound moral values.
Success comes to those, who work hard and stays with those, who don't rest on the laurels of the past.
I conclude with a message for my students, whatever is done must be done with passion, for only in that lies perfection. Never let fear or embarrassment keep you from participating in activities that interest you, for it is only in school that you can actually discover your hidden talents and find the real you.
The Secret of your success lies in your own happiness and well-being.
BE SAFE AND HEALTHY.
Mrs. Sandhya Singh
Principal