Constitution Day
Posted by

Categories

News

Date

March 2, 2023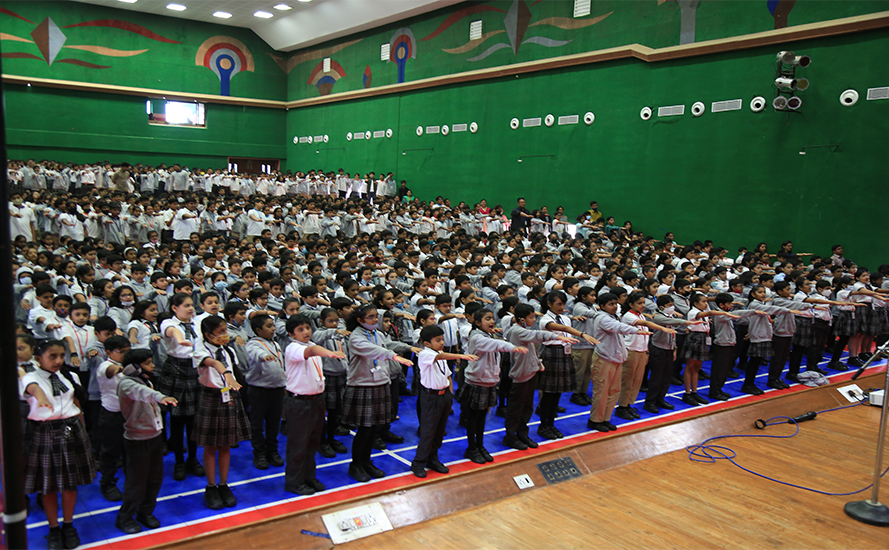 "The flavour of tricolour should not be depicted only through our words but
also through our actions.''
The existence and successful survival of 'Democracy 'in such diverse conditions is the most celebrated fact about our country and constitution is its backbone.Constitution Day (National Law Day), also known as Samvidhan Divas, is celebrated on 26th November every year to commemorate the adoption of the Constitution of India and to reinforce the significance of constitution. The occasion was celebrated on 26th November in the premises of New Horizon Gurukul in all its solemnity. It was marked by the conduct of a 'Special Assembly' by the students of the school.
The chief guest for the event was Principal Ms. Sandhya Singh. The event was conducted by the Social Studies Teachers and there were 300 student participants from grade 6 to 12.
The secondary students were engaged in activities like speech on the Indian constitution, role play and an Interactive session on Fundamental duties and Oath
taking.
The event started with a speech on," Our Constitution", which took everyone on a journey of our constitution from its history to its present-day form and its vital role to bring together an idea called India.
During the speech, the speaker explained in detail about the need for the constitution, history of constitution, people behind Constitution of India, basic rights and responsibilities of Indian citizen as per our constitution, and the Preamble of
constitution.
This worthy speech was followed by a role play by the students to highlight and reiterate the values and principles enshrined in the Constitution. The next event was an interactive session to enhance the awareness of the students
about their fundamental duties as a citizen of India. The answers were fast and prompt. Then came the culmination of the ceremony, an oath on preamble taken by the students. The assembly ground echoed with the words," we the people of India…''.
The entire school reaffirmed their commitment to uphold the ideology laid down in the Indian Constitution by taking the pledge. Today's students are tomorrow's leaders. It is necessary to educate students about the Constitution and make them informed citizens. Hence their proper understanding of the Constitution, their right attitude towards it, their ability to interpret it to the current situation and their willingness to keep its spirit alive will make them patriotic.