New Horizon Gurukul is a frontrunner when it comes to quality education. With its excellent infrastructure and superior teaching techniques, it has become a name to reckon within the educational scenario in a short period of time. The CBSE curriculum guarantees innovations in teaching-learning methodologies that are student-friendly and student-centered. Assessment for classes is based on the Continuous and Comprehensive Evaluation system. To make evaluation more comprehensive, both scholastic and co-scholastic aspects are given equal importance.
Gurukul provides a versatile curriculum that offers a balanced blend of academic and experiential learning by providing the elements that reinforce the larger objective of well-rounded and holistic education at all levels.
The "Values Plus'' in New Horizon Gurukul is a values education programme that effectively integrates the principles of the Bhagavad Gita into the curriculum. It is designed to be age-appropriate, with adequate post-programme follow-up. Exclusively for Grades 9 and 10, the programme helps explore the fact that science and spirituality can coexist and converge to give a cogent worldview that inspires enlightened and enriched living.
CHANGE THE WORLD
As a child comes to class VI there is a remarkable change in personality, intellectual capacity and in behavioural patterns. Moreover, as a child approaches adolescence and begins to tread the path of life, he/she needs constant motivation, appreciation; New Horizon Gurukul… excels in innovative methods of education.The energies of the children are diverted towards positive activities; aptitudes are identified, encouragement is given in all spheres and counselling is provided.
CURRICULUM
At the Secondary level (PBL) Project Based learning methodology enhances creativity and analytical ability. Technology assisted learning is central to the academic programme. Students are exposed to variety of techniques to make learning process effective and meaningful.
LIBRARY
The school has library services which not only encourage the children's reading habit, but also trigger critical and lateral thinking through reviews. An awareness of what is going on around the world is created through innovative methodology. And, a lot of opportunities are also offered to the students to explore and discover facts for themselves. The school library provides a range of learning opportunities for students with a focus on intellectual content and information literacy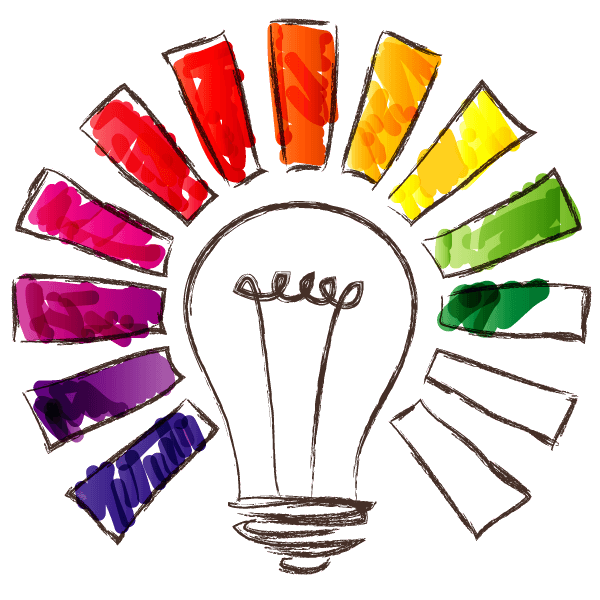 Building Creative Power
Varied activities in learning
Continuous evaluation
Language skills for effective communication
Enhancement of self-help resources
Development of inter-personal skills
Science projects
Introduction to computers
Confidence to face the Future
Physical and mental fitness training
Society related activity
Parental involvement
Etiquette grooming
Quality Knowledge Management
Training in Journalism
Honing of life skills
Academic excellences
Digital Classrooms
Technology is entwined in almost every part of our lives. Integrating technology into the classroom is a great way to diversify learning styles. The plethora of information available online allows teachers to create customized materials for classes. Classrooms at New Horizon Gurukul are equipped with 'Smart Boards'.
DigiTally is a virtual platform that provides us with content in the form of slides, animation, interactive quiz and videos. This individualization and personalization of course content enables the teacher to work to her/his students' strengths and provide a more customized approach to curricular development and delivery of content that is beyond the textbook.
Knowledge Is Power
The methodology adopted at the secondary level of education stresses on an interactive approach through group activities. The children are given specific projects to help in the development of an investigative mind. The classroom becomes alive with keen questions and convincing answers.
With rapid advance in technology, education needs to lend itself to the growing needs of the current generation. In this regard, Gurukul has two state of the art computer labs, which allow each student to work freely and independently under the guidance of computer teachers. We also have a well equipped science lab for hands on learning experience for our students.
As it is the need of the hour we impart computer knowledge to our children.
Children are given hands on experience in laboratories.
Foundation For Future Success
Discipline is given utmost importance at this age. The children are groomed in etiquette in all kinds of interactions. The importance of goals and the necessity to reach them are explained. Dreams are encouraged, enthusiasm is fired, and energy is diverted into positive activities.
Frequent Parent-Teacher sessions are conducted which help groom a child into a sensible, intelligent, compassionate human being who soars towards new horizons in every field.
With the right environment and perfect training provided at this crucial age, a New Horizonite fares exceedingly well both at the academic and non-academic field, and comes out with flying colours, armed with the power of knowledge.