Primary school reopening -2022
Posted by

Categories

News

Date

July 11, 2022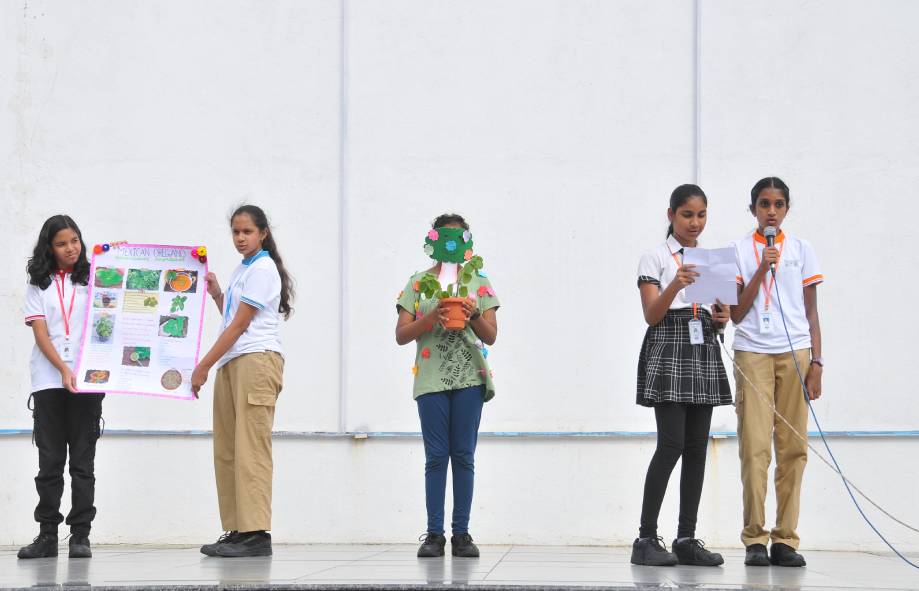 Jr. Secondary School reopens for Academic Year 2022-23
New Horizon Gurukul cheerfully ushered in a new era of learning on May 30, 2022. After a two-year hiatus, the students were ecstatic to embark on their new journey.
The students were traditionally greeted with a lamp lighting and tilak ceremony. A beautifully planned assembly was held to rejuvenate the energy levels and fill atmosphere with positive vibrations with prayers and kirtan.The principal's welcome message encouraged all students to offer their best efforts and the significance of discipline was emphasised .The students were engaged in mass Hasya yoga exercises with pranayama, following a magnificent welcome-treat in the canteen.
Children's energy, zest, and zeal will definitely motivate the teachers to recommit one's self to the path of excellence.
Primary School reopens for academic year 2022-23
This June, the beginning of the school year appeared more soothing than ever. At NHG, one could see children, parents,and teachers experiencing a mix of excitement,joy,and perplexity after shedding the lethargy of virtual classes.
Primary kids of NHG were traditionally greeted with a lamp lighting and tilak ceremony. The school recruited costumed entertainers Chota Bheem, Chutki and Mickey Mouse who added to the dream experience for our tiny tots enthralling them .Morning assembly re- energized the minds and gathered weariness that was built amidst pandemic. Students' vigor, joy, smiles and enthusiasm will undoubtedly pave a new avenue for enhanced learning year ahead.